Celebrating Healthy West Virginia
A valuable process for assessing and recognizing the progress WV communities are making toward creating healthier places to live, learn, work, eat, and play.
Regardless of location or size, the benchmarks will help your West Virginia community identify gaps, celebrate wins, and clarify priorities for creating even more impact.
Developed by WVDHHR's Division of Health Promotion and Chronic Disease prevention, this statewide program helps West Virginia communities see where the are meeting and missing key quality-of-life benchmarks.
Get valuable insights, actionable feedback, and recognition for your wins.
Each year, we hear from community leaders that the insights gained through the process are eye-opening and even more appreciated than the well-deserved pat on the back they generate.
Each community in the evaluation cohort benefits from:
A dedicated team to help your team!  Each community will have a dedicated advisor and ongoing access to a team of subject matter experts who will help them measure how they are meeting, exceeding, or missing opportunities through our 80 quality-of-life metrics.
A community of inspiring communities. Each community in the evaluation cohort will have the opportunity to learn from past applicants and each other as you progress through the benchmark process.
Actionable advice and connection to resources! Throughout the evaluation process, your advisory team will be looking for ways to help your community find resources. It could be an easily adaptable program or policy example for your community, a connection to a benchmark expert, a funding opportunity, grant support, and more.
Celebrating your progress. Each community receives CHWV recognition based on benchmarks met. In addition, communities may also be celebrated for attempting creative, and inspiring things in health equity, outdoor recreation, local food systems, and more!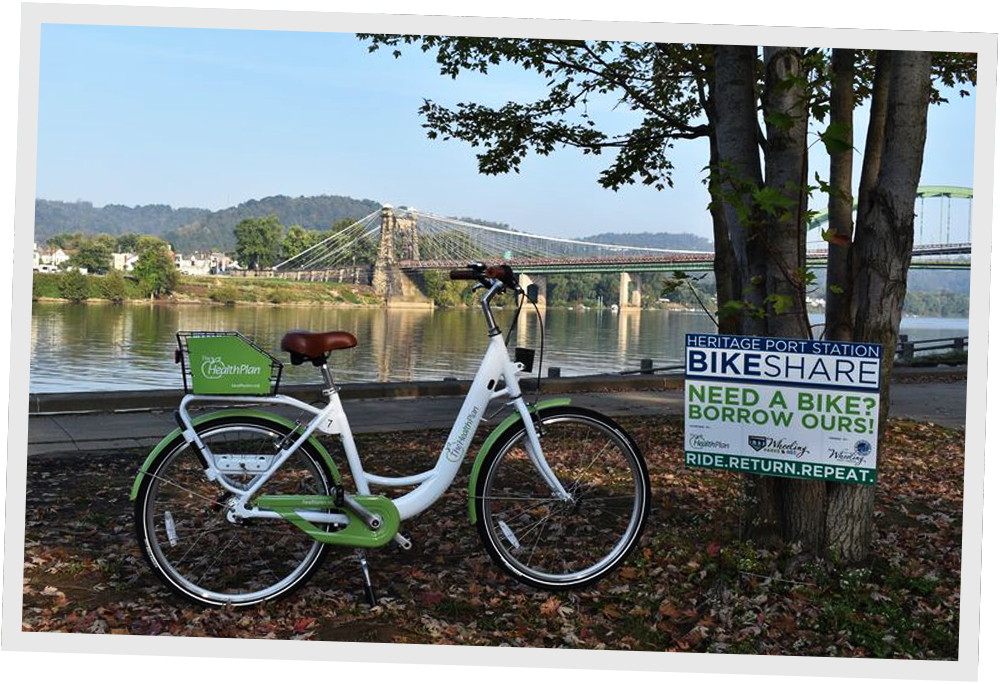 Celebrating Healthy West Virginia Recognition is great ways to build community pride, create alignment, and market your community as a great place to live, work, learn, eat and play. 
But, this program's value goes farther. The process is a resource for understanding how to move your community forward. 
Join an upcoming evaluation cohort and add your name to the growing list of communities who are leading the way towards a healthier and more vibrant state.
Berkeley County – Silver;
Jessica G. Wright Health Equity Award
Kanawha County – Bronze;
Community Innovation Award
Beckley – Gold
Berkeley County – Gold
Fayetteville – Silver
Morgantown – Bronze
Putnam County – Bronze
Greenbrier County – Gold
Martinsburg – Gold
Mingo County – Gold
West Hamlin – Gold
Wirt County – Gold
Huntington  – Silver
Wheeling – Silver
Benchmarks for a Healthy Local Economy
There is a clear link between healthy communities and economic opportunity. CHWV's benchmarks help community leaders create both.
Achieving CHWV's benchmarks improves your community's quality of life and reduces healthcare costs. Combined they make your community more attractive to people and businesses.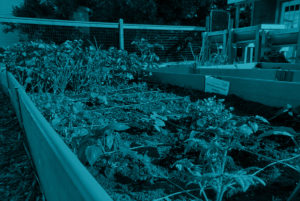 News
Wirt County feeds the community through collaboration, creativity, and flexibility. When the pandemic derailed our community recognition celebrations last year, Celebrating Healthy West Virginia sent those funds directly into our communities to help provide fresh healthy food
Read More »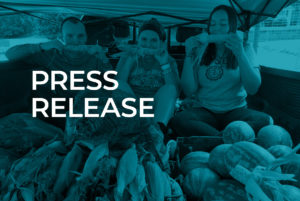 News
DHHR Announces Celebrating Healthy West Virginia 2021 Awards https://www.youtube.com/watch?v=zF2Taim-OUM The West Virginia Department of Health and Human Resources (DHHR), Bureau for Public Health, Division of Health Promotion and Chronic Disease (HPCD) today announced five communities as recipients
Read More »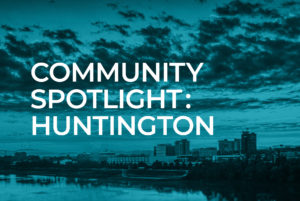 News
City of Huntington's Leadership Models Healthy Behaviors Walking more, smoking less and eating better. These are a few of the goals the City of Huntington is setting for its residents to build a healthier community. Progress so
Read More »
Imagine West Virginia as a national leader and role model in building healthier communities.
We all know that progress and positive things are happening in our West Virginia cities, towns, and counties–especially yours! 
So let's measure that progress and keep it going. Along the way, we'll celebrate and raise up the positive stories happening across our state and show the world we are leading towards a healthier future!
If you want to know more about CHWV or wish to apply for recognition, sign up to receive email updates from CHWV. We will send an alert via email when application for the next round of recognition is open on our site.