Greenbrier County Leverages Celebrating Healthy West Virginia Gold Status for Even Greater Improvements in Residents' Health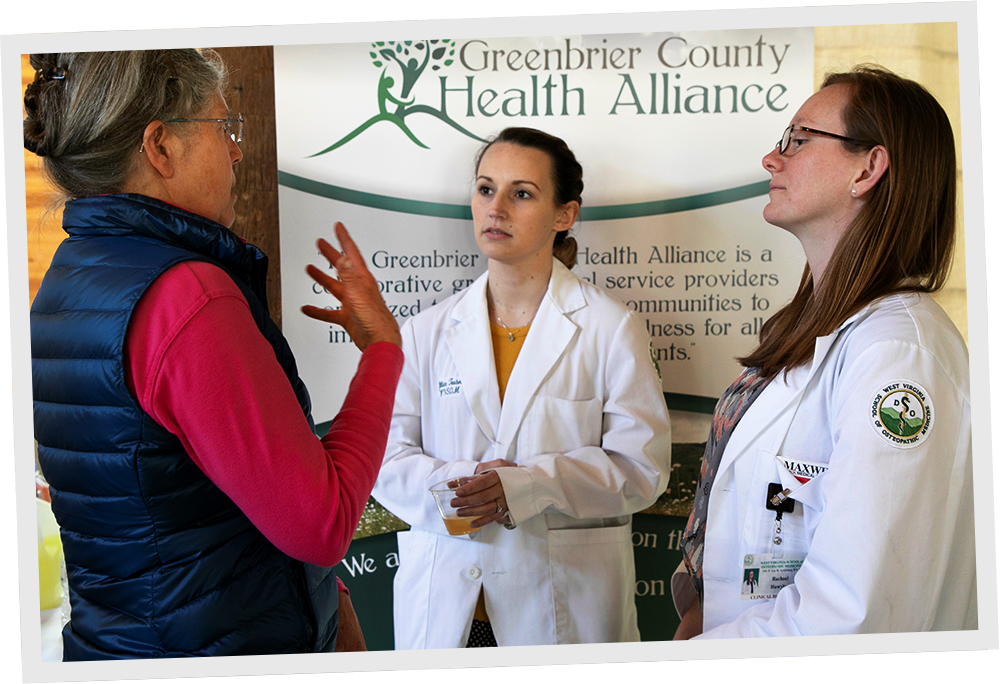 Greenbrier County – one of five communities awarded earlier this year with Celebrating Healthy West Virginia (CHWV) Gold-level recognition – is improving the lives of its residents through a Community Master Plan that advances a variety of health needs.
Home to the Greenbrier River Trail, the West Virginia State Fair, and more than 1,000 square miles to explore, the county is a popular destination for West Virginians and out-of-state vacationers looking for a great place to play.
For the 35,000+ locals, the county's size means that many of Greenbrier's smaller communities are often cut off from the health-related resources concentrated at its county seat of Lewisburg. However, a network of strong leaders is bridging these geographical challenges.
"Before earning Celebrating Healthy West Virginia designation, we had developed a network of engaged grassroots leaders – who we call community ambassadors. We also have an organized network of 'grass top' social service and professional leaders who have really taken a keen interest in improving the health of their towns," says Sally Hurst, executive director of the Greenbrier County Health Alliance and the West Virginia School of Osteopathic Medicine, Center for Rural and Community Health director of outreach programs. "We've enlisted this countywide network to collaborate closely and share best practices about what is working in their communities."
The Greenbrier County Health Alliance supports the grassroots community health ambassador network to have shared decision-making responsibilities, creating trust, respect, and collaboration between the county's individual towns as they worked to roll out evidence-based community health programs. Countywide policies and programs have been centered on several benchmarked areas, including: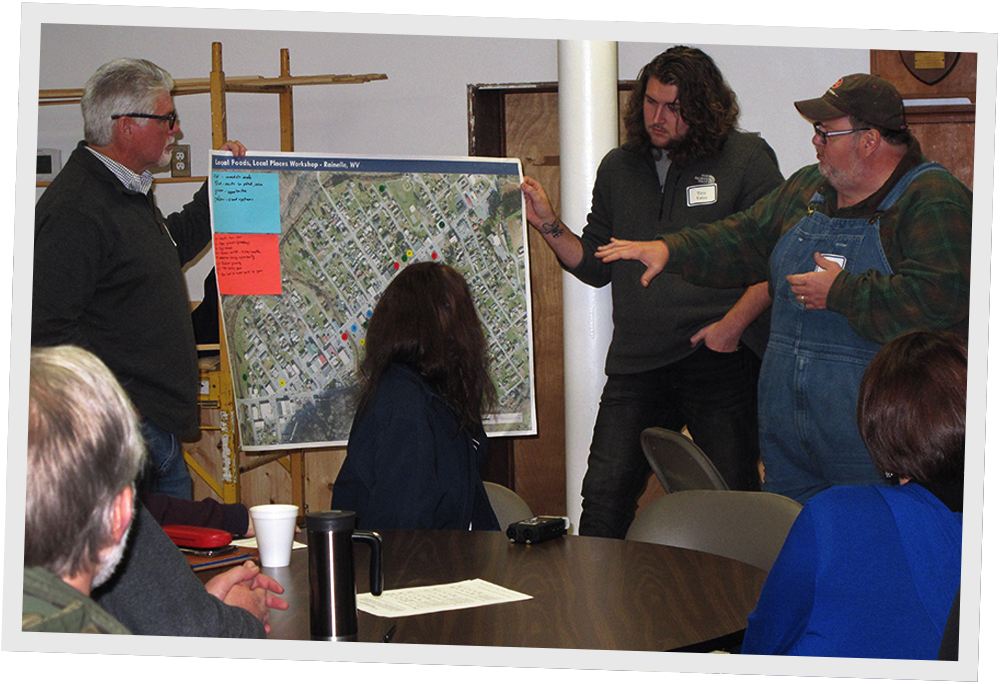 "We've enlisted this countywide network to collaborate closely and share best practices about what is working in their communities."
Hurst stresses that the success of these initiatives came from phenomenal intra-county collaboration at every level.
"We're passing out [CHWV] window cling award badges as an opportunity to further engage, thank our partners, and develop a better connection with those partners, so they understand this award wasn't given to just the most prominent of our community's organizations; it was everybody playing their role," says Hurst.
Achieving Celebrating Healthy West Virginia Gold status has opened new doors for the county's community health efforts. The Greenbrier County Health Alliance credited the CHWV Gold designation in its application, and that contributed to it become one of only 10 counties and 10 cities nationwide as a Healthiest Cities & Counties Challenge* community.
Currently, the county is investing a $100K nationally competitive grant where assistance is needed the most: the Meadow River Valley. For example, the MARVEL early childhood education center – where many children will receive a significant portion of their daily nutrition – has policies in place to serve family-style meals featuring locally grown foods and promotes healthy alternatives to celebrations centered around cake and other sugar-based foods.
Celebrating Healthy West Virginia recognizes communities of all sizes around the state that meet key health benchmarks to build healthier places to live, learn, work, eat, and play.
Communities across West Virginia can begin applying for 2020 recognition beginning on September 1, 2020.
*Supported by APHA, a membership association that champions the health of all people and all communities, with support from the Aetna Foundation, an independent, charitable, philanthropic affiliate of CVS Health. The views presented here are those of the author and not necessarily those of the American Public Health Association or the Aetna Foundation, its directors, officers, or staff.