Wheeling Changes Social Norms to Make Healthy Habits Easier, Earning Celebrating Healthy West Virginia Silver Status in the Process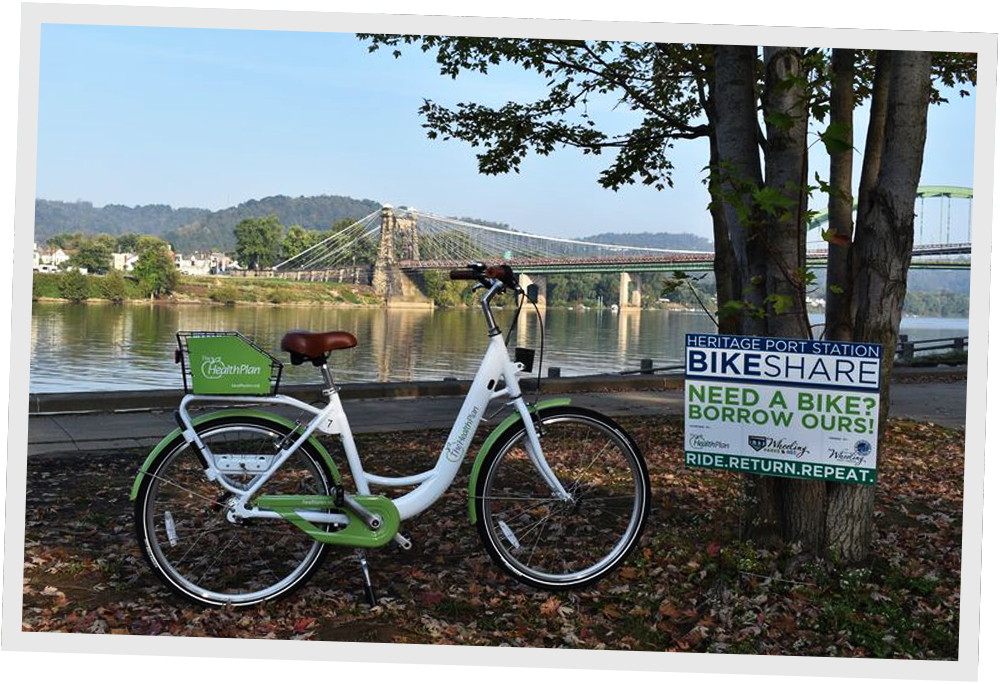 Ever notice how much of what we do is influenced by those around us? Community leaders in Wheeling did, and so they set out to change the very social norms to encourage its residents to adopt healthier behaviors.
They made access to fresh fruits and vegetables as well as opportunities for physical activity easier for residents to come by. Not only did these efforts lead to the Silver status recognition of Wheeling for Celebrating Healthy West Virginia (CHWV), but the city is now one of just 20 communities nationwide to be honored with participation in the Healthiest Cities & Counties Challenge.*
Wheeling is especially unique in its approach to becoming a healthier place to live because partners in a wide variety of non-health sectors – such as public education, small businesses, the Wheeling Housing Authority and the city's water department – all have made the health of the city's residents a top goal.
Starting with improving the availability of fresh produce, the city introduced mobile markets that sell reasonably priced fruits and vegetables and also accept EBT. These markets were placed high-traffic locations such as the hub of the public transportation system. Teens who work up an appetite while playing basketball in a park can now purchase a piece of fruit from a nearby vendor. Nutrition information is now provided for all foods sold in Ohio County public schools so young residents are equipped to make healthy choices. For their patients at risk for diabetes, one Wheeling physician and physician assistant team started writing prescriptions to eat at least five fruits and vegetables per day – and they make those nutrient- and fiber-rich foods available right as they leave the clinic. The team says that compliant patients have reduced their blood sugar levels.
In fact, fresh veggies and fruits are growing fixtures in Wheeling; Grow Ohio Valley partnered with the Wheeling Housing Authority to turn some public lands into community gardens. The majority of convenience stores in Wheeling sell fresh fruit alongside their traditional shelf-stable fare.
Wheeling is increasing opportunities for its residents to become more active, including the ability to move from place to place without vehicular transportation.
"This city is working to further connect our walking and biking paths, giving people better access to be physically active"
"This city is working to further connect our walking and biking paths, giving people better access to be physically active," says Jesse Mestrovic, City of Wheeling Director of Parks & Recreation. The city's connectivity plan – part of the comprehensive "Envision Wheeling" plan adopted a few years ago – promotes "complete streets" that accommodate all methods of transportation with vehicles sharing the road with walkers and bicyclists. This plan promotes healthy lifestyles while reducing stressful traffic and improving air quality. Plus, a shared use agreement between the City of Wheeling and the Ohio County Board of Education means that school playgrounds and gyms remain open for community use when classes are out.
The Wheeling Water Department will soon launch a campaign stressing the benefits of drinking water, and there is still much more to do. However, given how quickly Wheeling's social norms related to eating and physical activity have changed, the city's CHWV and national Healthiest Cities & Counties Challenge recognitions are well-deserved.
Celebrating Healthy West Virginia recognizes communities of all sizes around the state that meet key health benchmarks to build healthier places to live, learn, work, eat, and play.
Communities across West Virginia can begin applying for 2020 recognition beginning on September 1, 2020.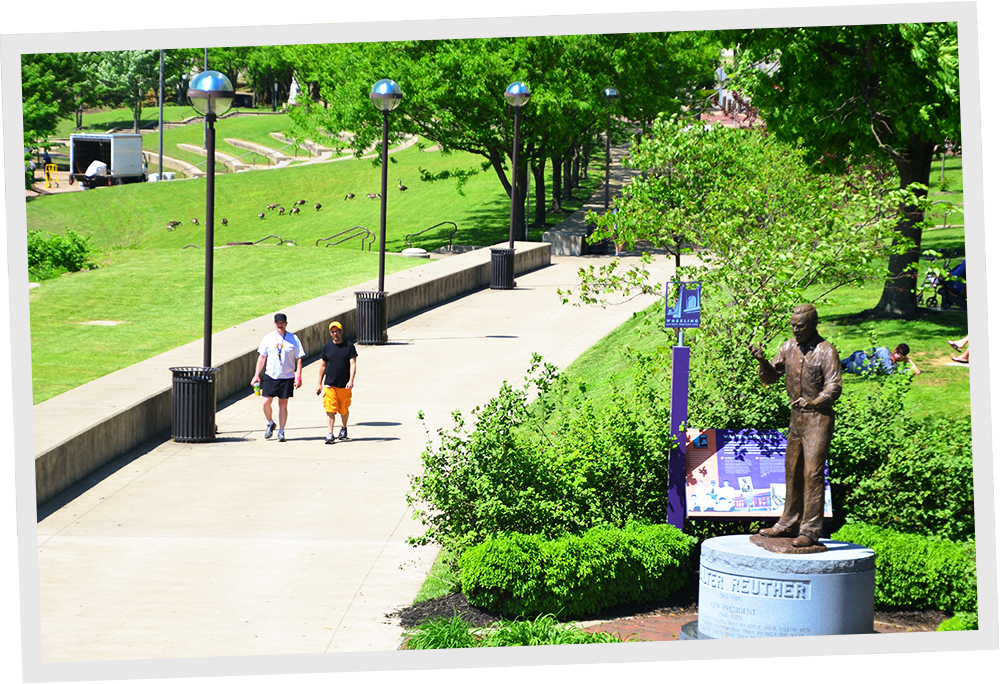 *Supported by APHA, a membership association that champions the health of all people and all communities, with support from the Aetna Foundation, an independent, charitable, philanthropic affiliate of CVS Health. The views presented here are those of the author and not necessarily those of the American Public Health Association or the Aetna Foundation, its directors, officers, or staff.